THE HOUSE OF THE FOUR RIVERS
The Aparthotel Arai 4*S is located in an old manor house that is part of Barcelona's Architectural, Historical and Artistic Heritage.

Built at the end of the 18th century, the so-called House of the Four Rivers became the property of the Marquises of Sagnier, and briefly housed the Escola Massana and the Foment de les Arts Decoratives, an association created by a group of artists and industrialists with the intention of revaluing art.

At the beginning of the 21st century, it was acquired by the Derby Hotels Collection to be revamped and reopened as a luxury aparthotel.
The impressive coffered ceiling of the hall is a reproduction of the original, based on fragments recovered during the restoration works. The black and white marble floor is the same as the original, as well as the wrought iron arch by forged by the craftsman Angel Rull that has been completely restored and placed in the main entrance.
FACADE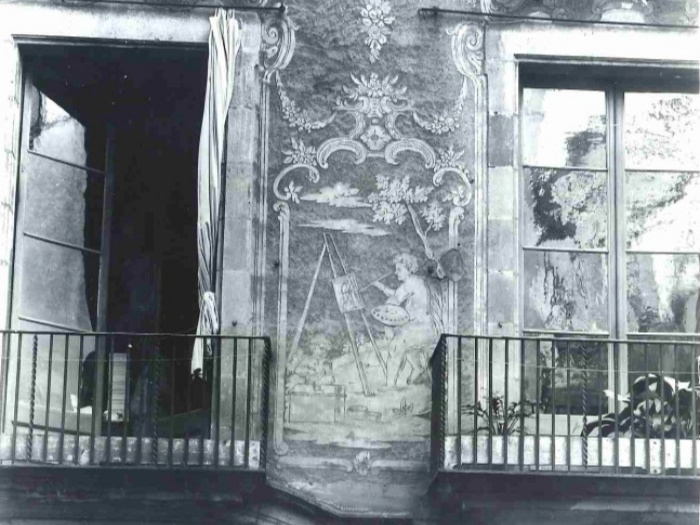 The building owes its name to the original sgraffito on its façade, a large ornamental repertoire that includes allegorical figures of the noble arts on the first floor: Music, Painting, Architecture and Ceramics; and from the second floor the personifications of four great rivers: the Danube, the Nile, the Ganges and the River Plate.

After the restoration process, the sgraffito have recovered all their splendour thanks to the Derby Hotels Collection.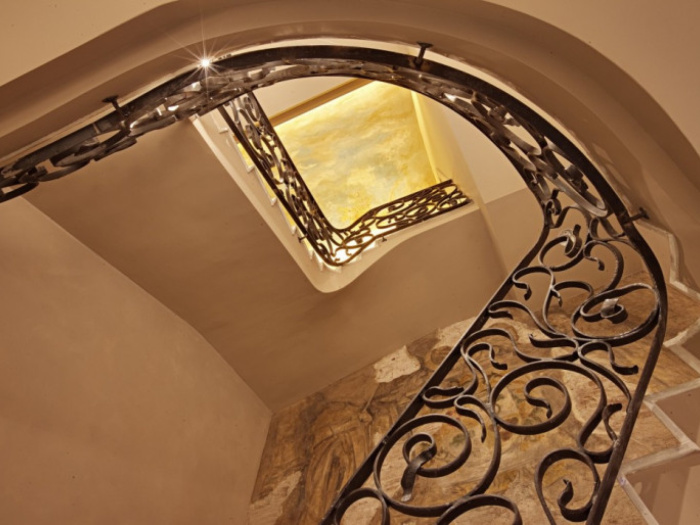 The discovery of old photographs during the restoration works was of great help when it came to faithfully reproducing the original spirit of the building in all its details.

This means it was possible to preserve the restored white marble steps of the main staircase and its spectacular banisters, an exact reproduction of the original hand-forged at the Cuenca School of Arts and Crafts based on a fragment recovered during the works.
THE COLLECTOR
In addition to being a hotelier, Jordi Clos is an Egyptologist, collector and patron of the arts. He chairs the Clos Archaeological Foundation and the Egyptian Museum in Barcelona, containing the largest private collection of Egyptian art in Europe shown to the public. Clos has been financing archaeological excavations in Egypt for more than twenty years.